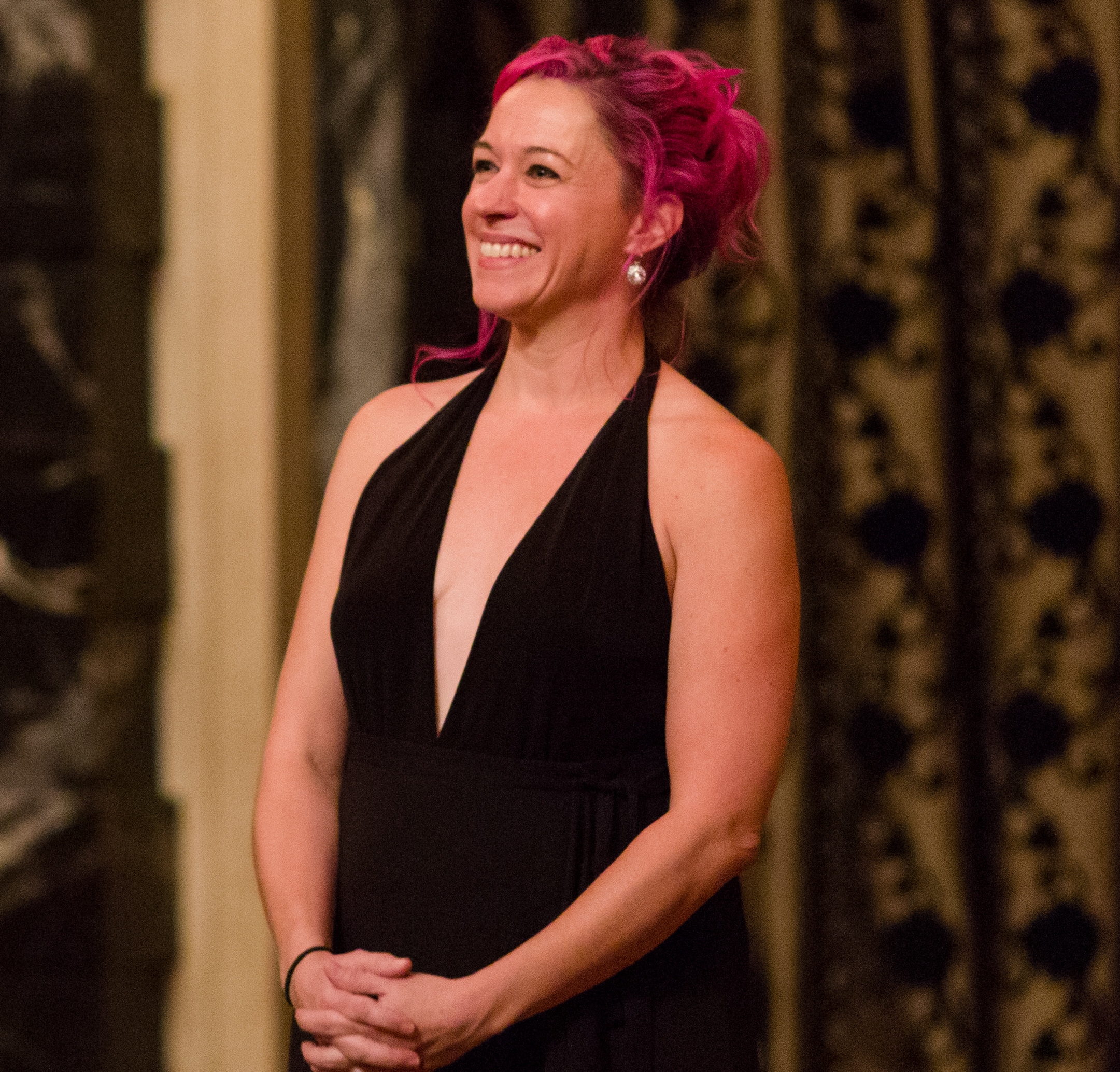 Show Director
Romeo & Juliet, Session 1
Favorite Shakespeare Play:
I've never been able to get enough of R&J.
Shakespeare Character that best describes me:
Sometimes I'm Mark Antony. Sometimes I'm Romeo.
Favorite Shakespeare quote:
You can't make me choose. [Editor's note: this is not a Shakespeare quote. Miriam is just stubborn.]
Favorite Play that isn't by Shakespeare:
I don't know. It's probably a musical though.
Hogwarts house:
Gryffindor
All-time favorite ASC Moment:
I loved the 2009 Ren Season Twelfth Night. That was a special moment in time.
All-Time Favorite ASCTC moment:
Taking my then 4 year old son to see ASCTC's Macbeth in 2016 – his first play ever and he loved it!
Biography:
Miriam Donald Burrows first came to Staunton Virginia in 1999 as an actor with the ASC (then SSE) where she has performed in approximately 50 productions. Her roles included Beatrice in Much Ado About Nothing opposite Ben Curns and Ophelia opposite John Harrell in Hamlet. She is the Program Manager for the Community Foundation of the Central Blue Ridge. She teaches Shakespeare and Leadership with the American Shakespeare Center where she is also a member of its Board of Trustees. Miriam was interviewed for (and her Tempest performance features prominently in) the final installment of the British Broadcasting Corporation's six-part series, "Shakespeare Uncovered: The Tempest with Trevor Nunn," in 2011. Miriam also works as a visiting guest artist from time to time for Mary Baldwin University's Shakespeare and Performance program. She is a proud wife and mother of two. She has a BA in Theater from DeSales University in Center Valley, PA.