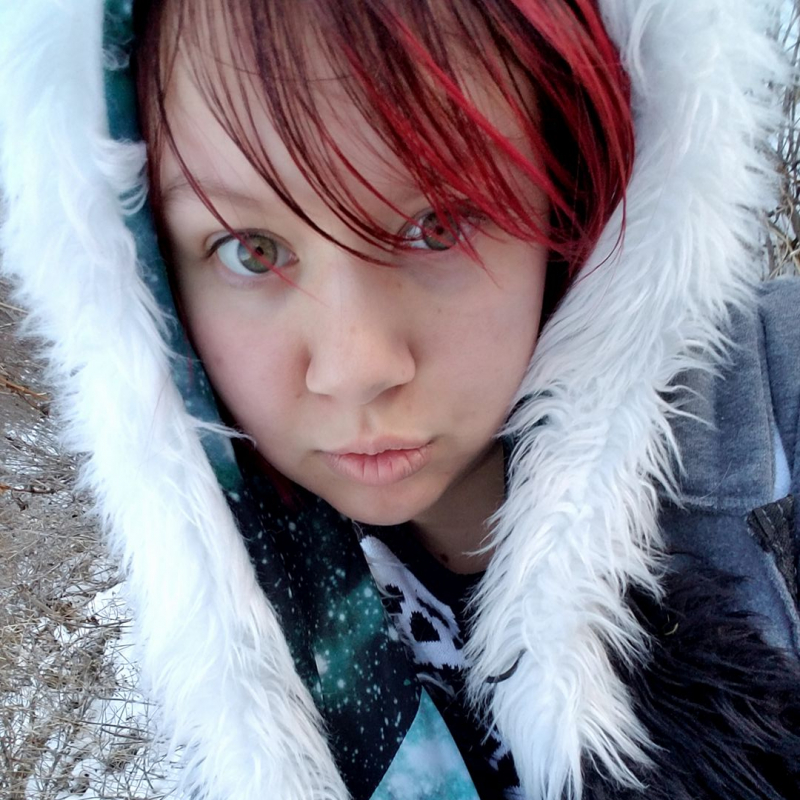 Residence & Directing Assistant
Volpone, Session 1
Favorite Shakespeare Play:
Macbeth
Shakespeare Character that best describes me:
A mix of Puck and Viola
Favorite Shakespeare quote:
"Love looks not with the eyes but with the mind / therefore is winged cupid painted blind." – A Midsummer Night's Dream
Favorite Play that isn't by Shakespeare:
The Foursome by Ted Whitehead. It's a bit strange but it was a play I directed for my senior project, a hard play to handle but interesting and complex.
Favorite ASC Moment:
I attended ASCTC in 2014, when I was 18. I played Lucio in Measure for Measure. I went for a fist bump to an audience member on a stool, they hesitated but I persisted (within my bounds) and they gave me the fist bump. There is a picture of my reaction, it's one of my favorites of me.
Biography:
Miranda (Mimi) McPherson was born in Atlanta Georgia and spent the first 4 1/2 years of her life loving baseball and her first cat who she named Chipper Jones (a simpler time, when ice cream she called Hopki, even though she could say ice and cream separately). Her family then moved to Orem, Utah, where she still lives today. Miranda is a senior at Utah Valley University for a BA in Theatre with an emphasis in Directing. Miranda spends her free time writing, LARPing, and going to music festivals. There have been hard times in her life, but a certain phrase she learned at ASCTC sticks in her mind and helps her persevere even through the most difficult days: "You are enough."