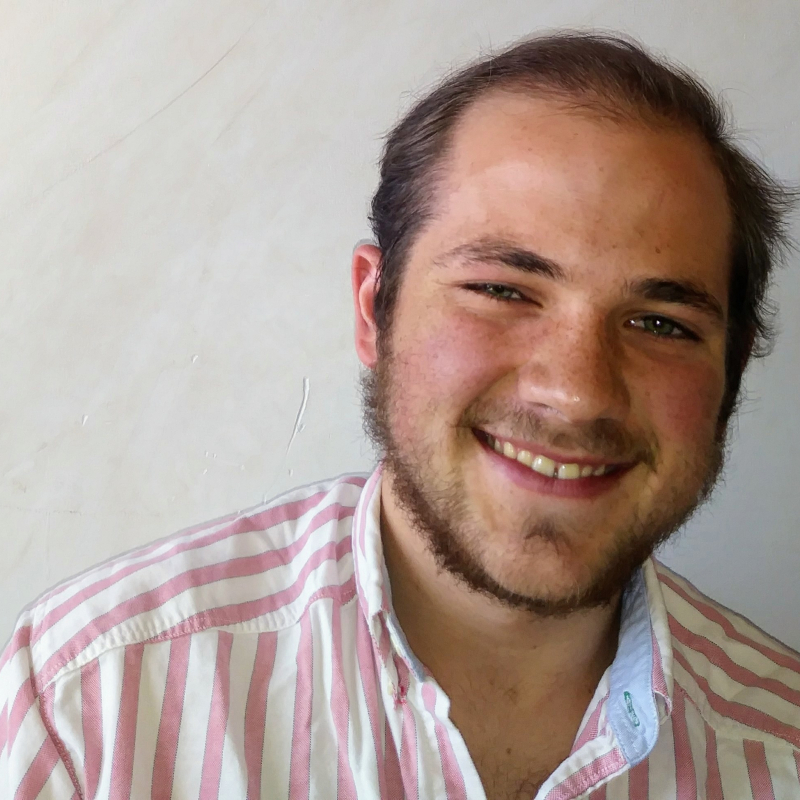 ASCTC Production Intern
Romeo & Juliet, Session 1 | The Roaring Girl, Session 2
Favorite Shakespeare Play:
King Lear
Shakespeare Character that best describes me:
Feste from Twelfth Night
Favorite Shakespeare quote:
"I owe more tears / to this dead man than you shall see me pay." Julius Caesar, V.iii
Favorite Play that isn't by Shakespeare:
The Knight of the Burning Pestle by Francis Beaumont
Hogwarts House:
Slytherin
Favorite asc moment:
Every show at the ASC is a unique and sublime experience. But to single one out, it was seeing the 2016 King Lear with the rest of camp for the first time. All the way back to the dorm, we were almost hysterically sharing observations, favorite moments, and simply rejoicing that we had shared the experience such a work of art.
favorite asctc moment:
Performing in Macbeth during Session 2 of ASCTC 2016. That show was something special, really because of the absolutely loving and accepting environment Camp offers. That show changed my life; the wonderful thing about camp is that every show can and will change every life involved.
Biography:
Joe Marsh was born in Santa Rosa California and relocated to Orange, Virginia at the age of six. He was homeschooled and is currently a rising sophomore in the Shakespeare in Performance program under Dr. Travis Curtright at Ave Maria University in Southern Florida. He acted and stage managed with community theater throughout high school. He attended ASCTC three times as a camper, in 2014, 2016, and 2017. Now at Ave Maria University, he plays rugby and writes but spends the wealth and the best of his time in rehearsals.