After last Saturday's performance of Peter and the Starcatcher, the campers got a special treat – their very own meet 'n greet with the very people they've been watching perform on the Blackfriars Playhouse stage, learning from in Workshops and Master Classes, and generally idolizing since camp began: the actors!
It's both endearing and entertaining to watch these young thespians interact with their professional counterparts. I hope you enjoy these photos as much as I enjoyed taking them.
We had new campers meeting veteran actors, like Elliot and Josh Innerst (above) — and we also had veteran campers meeting new actors, like Carina and Lucy with and Allie Babich (below).
All in all, it was a pretty great night. Wasn't it, Shawn?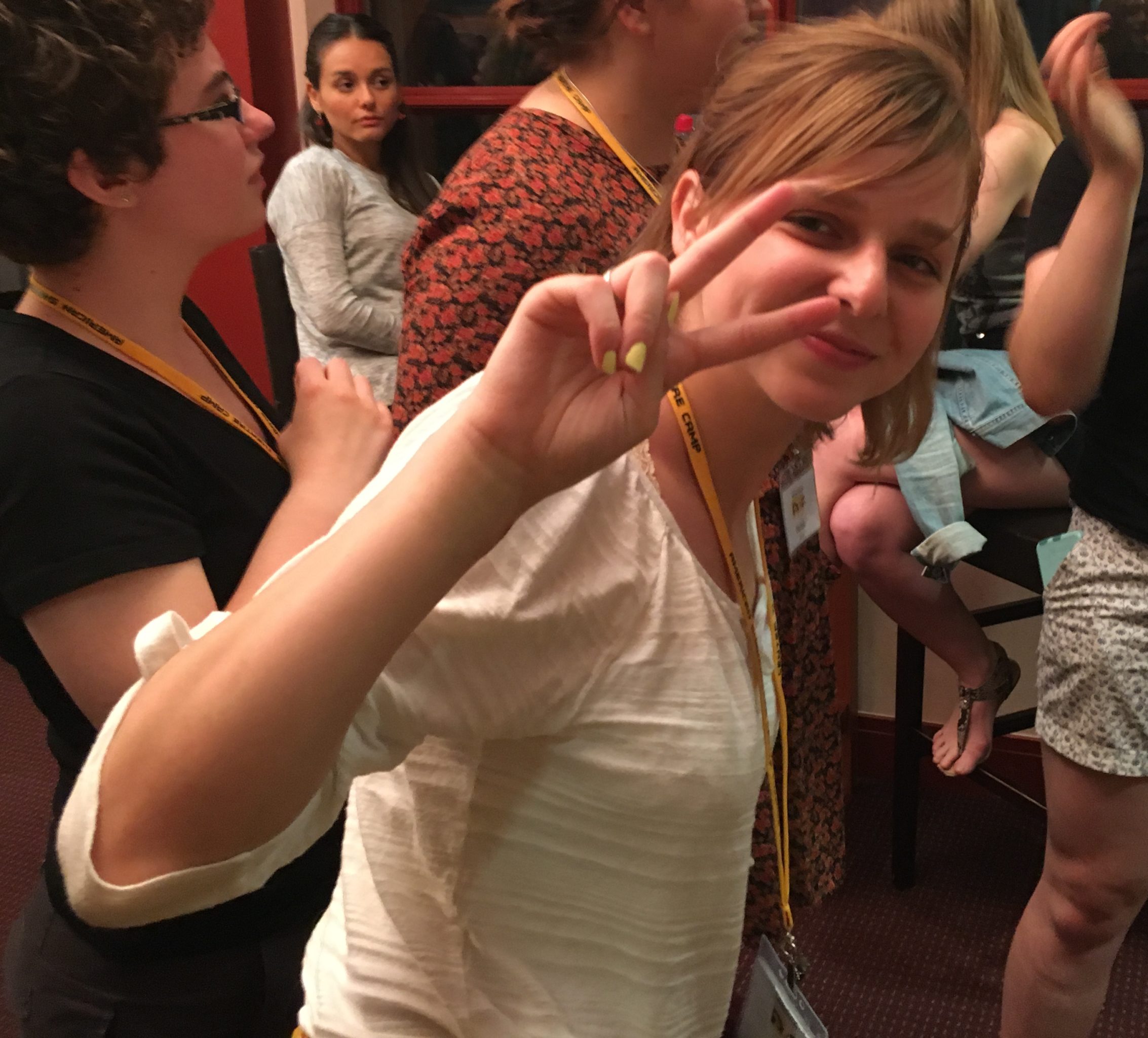 Right on, Shawn. Toodles!