I took lots of video during Ralph's lecture today, so I could try and show the folks watching at home what it's like to "get Ralph'd."
I figure between videos and photos, I could probably stop talking altogether. But that would not be a very accurate depiction of the camp experience, to be fair. Loquacious Lia needs to have her say.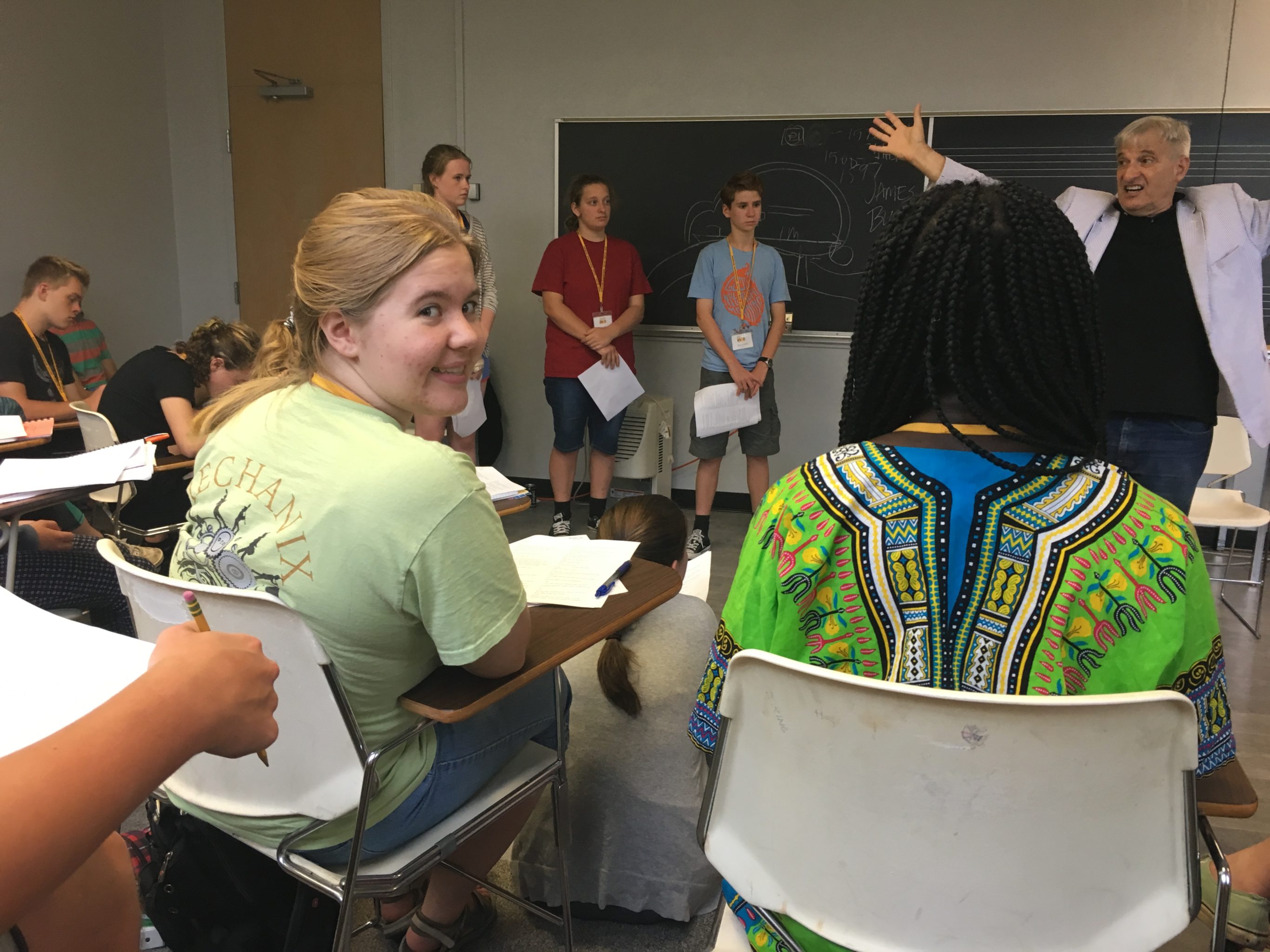 Lest you think the day was all Pestle and no substance, here's a bonus video of Hillel taking on one of Ralph's favorite characters – Don Armado, from Love's Labour's Lost.
Here's hoping you feel a little Ralph'd — even if it's just through the computer screen.