Sam Wanamaker's success in building the Globe (Shakespeare's celebrated outdoor theatre) provided much of the impetus for building the Blackfriars (Shakespeare's indoor theatre, more celebrated in his day than the Globe).  For that reason, the Globe's decision to part ways with new Artistic Director Emma Rice following next season is a matter that should be of interest to fans of the Blackfriars Playhouse and the American Shakespeare Center.
Because Ms. Rice is remarkable director with an exciting vision, her tenure has occasioned a serious conversation about the purpose of the Globe. The particular concern that sparked that conversation was her decision to add lighting and amplification to the shows in the Globe.  In doing so, she raised important questions about a fundamental reason for the careful re-creation of the building: to explore how plays Shakespeare designed for that space might work, not just to learn more about Shakespeare but to learn more about theatre as well.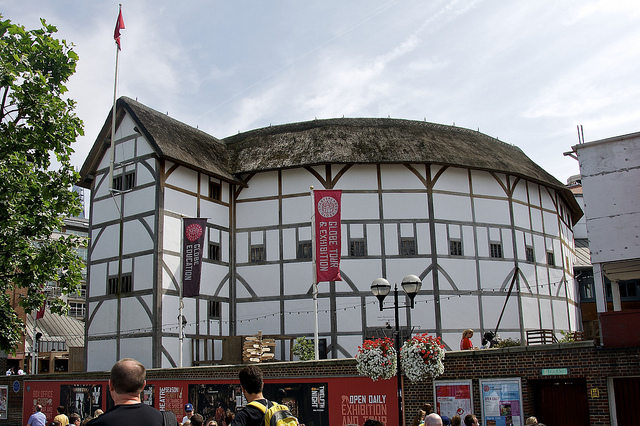 What concerns me as co-founder of the ASC and as a member of the Globe's Architectural Review Group, is the way the press is framing the Globe's decision.  Their easy view is that this is a battle between tradition and innovation – between those who want the shows in the Globe to be a kind of museum theatre and those who want to apply modern technology to the shows to make the plays contemporary.   
The reverse is true.  The technology that Emma Rice has installed in the Globe is the conventional lighting and sound available in every prosperous modern theatre.  She is a master of the use of that technology, but there is nothing new about it; fitting it into the Globe is a case – almost literally – of trying to put a square peg into a round hole.  By contrast, the Globe is a unique building.  Previous Globe directors – men and women – have drawn their inspiration from that building, and their exploratory work has been a wellspring of contemporary theatrical creativity.  They have helped us to look anew at the relationship between actor and audience, at live musical accompaniment, at movement, at costume, and at issues of gender and casting.
In that way, the Globe, as Sam Wanamaker intended, has reminded us of the value of the purely human in the theatrical experience.  In short, by using the space that inspired Shakespeare to look afresh at theatre unmediated by technology, the Globe has been a leader in creating unconventional theatre, and it has inspired theatre companies all over the world (most without connection to Shakespeare) to trust in the ability of actors and in the understanding of audiences to make great theatre without the support of performance-enhancing technology.  
The American Shakespeare Center is proud that the Blackfriars Playhouse is one of those unconventional theatres.