This morning, the campers strutted their stuff for directors, RDAs, and production interns in a collaborative, quadripartite audition.
Needless to say, we saw a lot of talent this morning.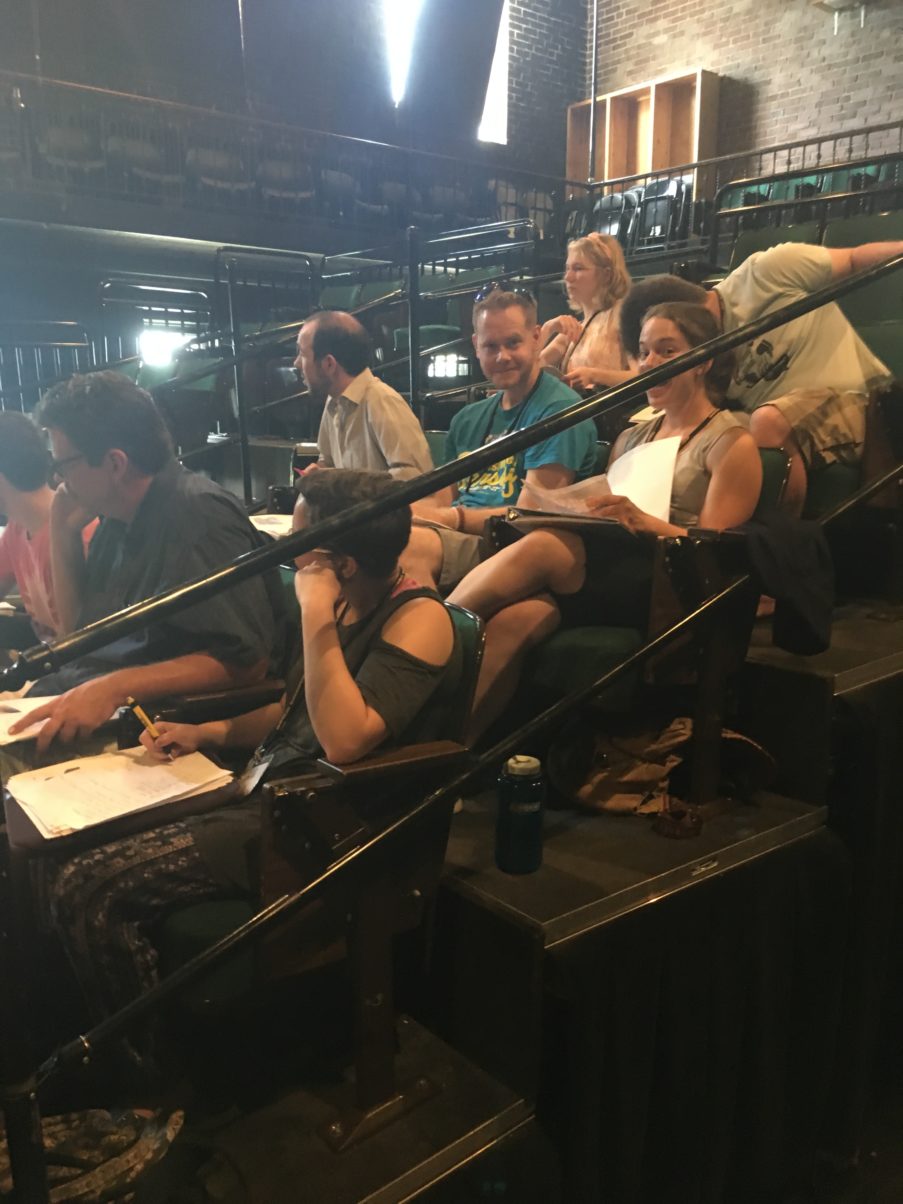 Then, campers went off for their first voice class with ASC veteran actor Allison Glenzer.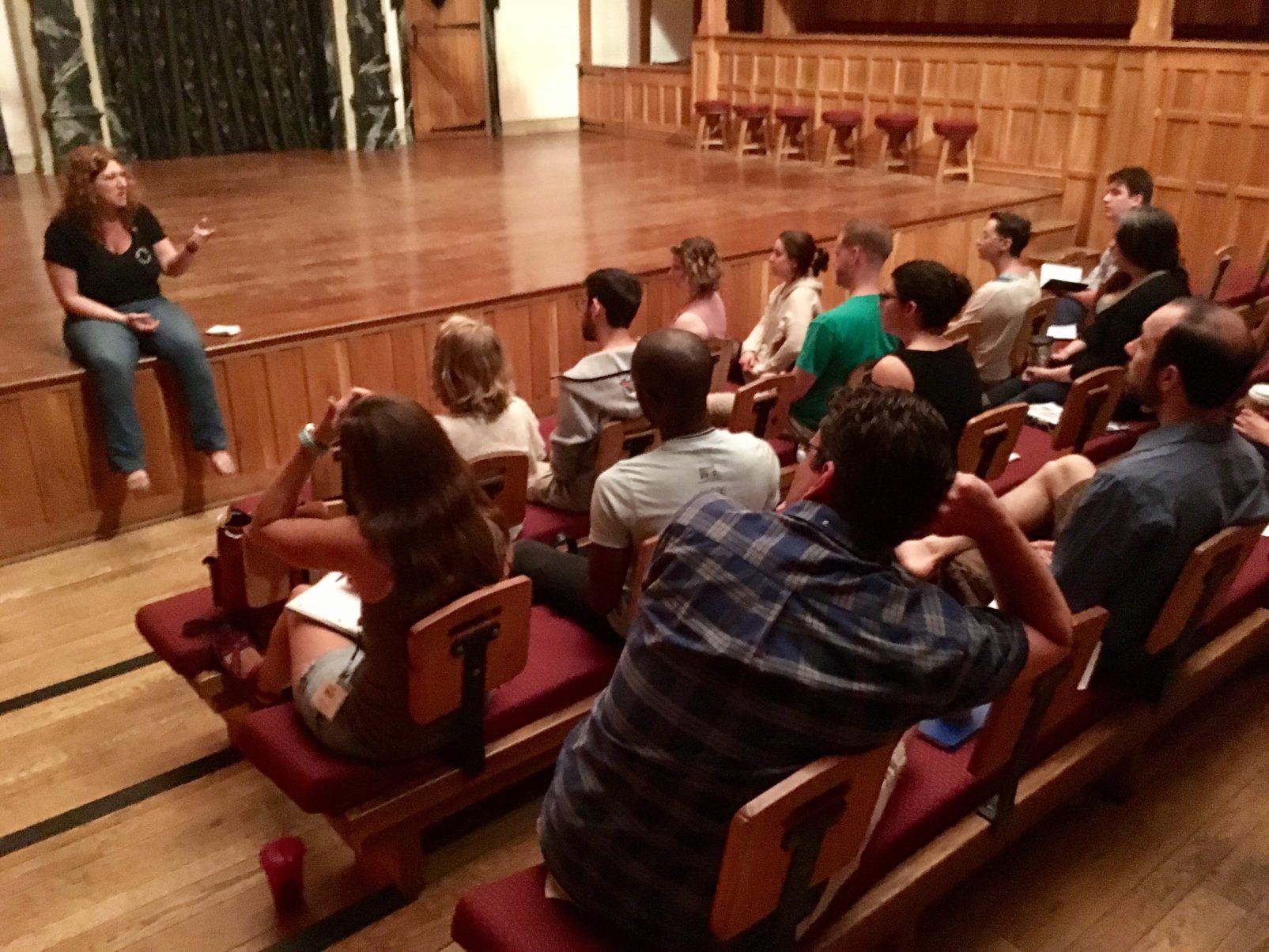 As I said, while campers were hard at work finding their natural ("cookie") voices, the staff rolled up sleeves, took off earrings, and prepared for a knock-down, drag-out casting session.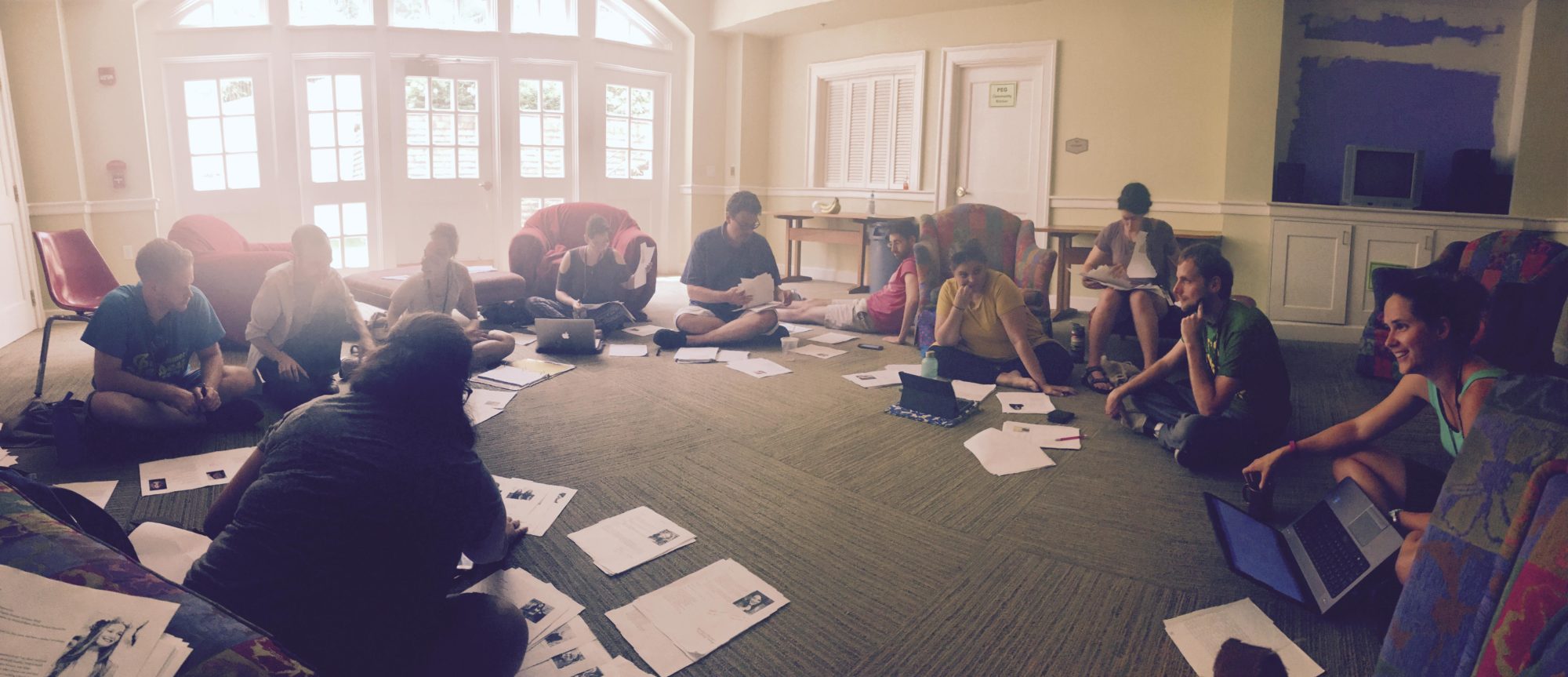 Several hours (and severed limbs) later, we emerged with THE LISTS.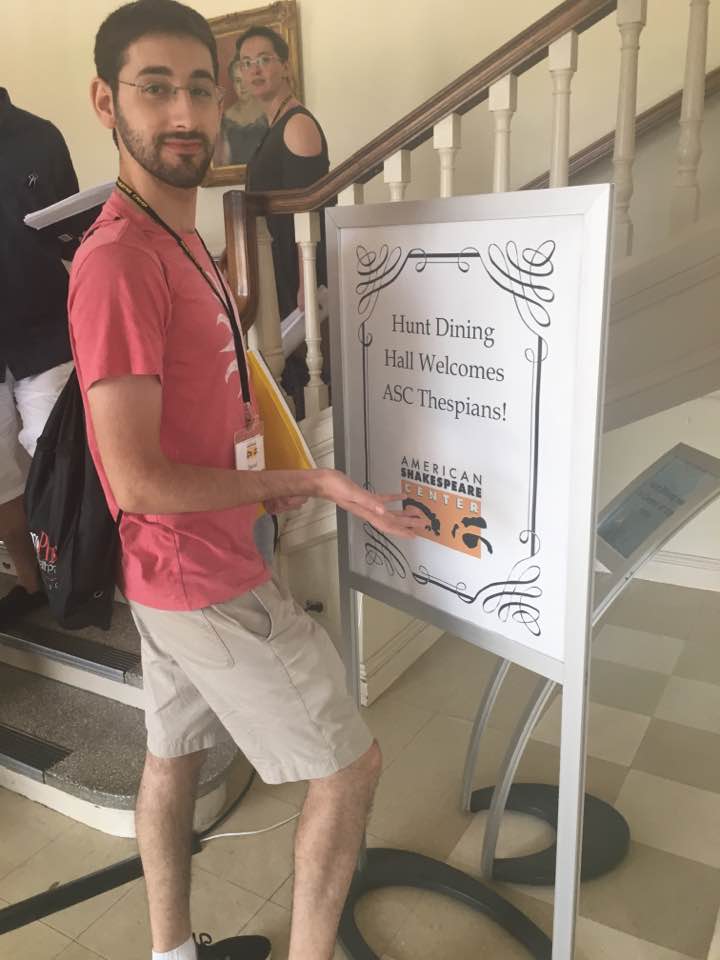 Um… that's a lovely sign, Daniel, but not exactly what I meant.
That's more like it.
Campers also saw the lists!
Now, it's off to dinner and read-throughs. Ta ta for now!